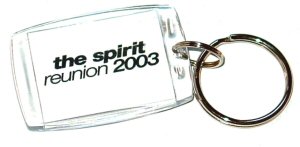 Get a Reunion CD!
Before Don Berns passed away in 2015, he gave me all the remaining Spirit Reunion CD's, hundreds of them, in boxes. They have sat in my basement ever since.
There was much interest on Facebook from people who wanted these CD's, so I set up this link to ship them out to anyone who is interested. The CDs are sealed in their original wrappers, and contain over 70 minutes of CFNY sound bites from 1977 through 1989, plus a 130+ image slide show.
I am making these available for free to anyone who wants one, with the cost of shipping only (cost of the cardboard mailer, plus postage). To order yours, click here:
SOLD OUT!
You may still be able to pick up one of these CD's at Classic Bowl Mississauga at one of their music events.
---
From Don Berns in 2004:
We are making a couple of items from last month's reunion available for purchase in hopes of recouping some of the money we lost (it was worth it, though, wasn't it?).

The Spirit Reunion CDs: over 70 minutes of sound bites from 1977-89 plus a 130+ slide show. $10.70 per CD plus $2.50 postage and handling charge for each order of 4 CDs or less, and $5.00 postage and handling fee for each order of 5 or more CDs.

The blow up posters that were hanging throughout the venue are also available for purchase: these babies are one or two of a kind items, laminated and ready to take to Costco and have made into plaques. The cost of each poster is $40.00 plus a postage and handling fee of $10.00 per poster.

Here's a list of available posters. Please be sure to include the NUMBER of each poster you wish to purchase.

NOTE: These posters are no longer available, the links and pictures are left active here for historical reasons:

News clippings: PQ Special, Streets of Ontario, Skip Prokop, Live Earl Jive, Ted Woloshyn, Import Show poster.
News clippings: Special Events-The Concert In The Sky, Amnesty International, Summer Showcase, Dream Network
The Best of '78
The Best of '83
The Best of '79
The Best of '82
The Best of '80
The Best of '85
The Best of '84

We're still putting together the video and still photos that were taken. Be sure to re-visit this site for more information.

Happy Holidays!

don berns
WEDNESDAY, NOVEMBER 12, 2003
At the

The long-awaited CFNY reunion will take place at Toronto's famed Guvernment entertainment complex! The entire complex of entertainment rooms at The Guvernment will be used for this mammoth event.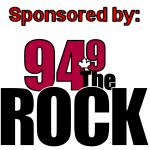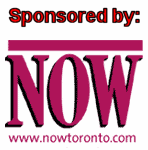 Eight spectacular theme rooms will each be available for everyone and each will feature different entertainment designs. There will be live music featuring some of the artists who were part of the early Spirit timeframe. Other rooms will feature many of the Spirit DJs we all remember with music for dancing and more. Of course, the famous CFNY Roadshow will be there! The Spirit Reunion will have many more surprises. However - there are limited tickets. Tickets are on sale now and are available through Ticketmaster. Get yours now before this one-time event sells out!
Everyone attending The Spirit Reunion will receive an exclusive Spirit Reunion CD-ROM including air checks, original spots and promos plus a full library of memory pictures from the time and the Radio Station. The cover of this CD will show some of the highlights of the 11 year period. In addition we will be handing out an exclusive CD of new and breaking artists on the Universal label. Other prizes will be given out through the night.
If you have friends who may recall the days when music was about passion be sure to tell them about the Spirit Reunion!
If you have purchased the early VIP ticket the doors will open at 8:00 PM, you should enter via the entrance to The Drink, on Queen's Quay. At that time you will have 60 minutes to mingle with the CFNY staff from the time period of 1977 – 1989.
If you have purchased your ticket from TicketMaster the main Guvernment doors will open at 8:00 PM.
After 9:00 PM, ONLY the main Guvernment doors will be open.
There will be some finger foods in the VIP area and during the first hour waiters will circulate with trays of chocolates, peanuts and other munchies.
Check here for regular updates:

How did this come about?
It all started with an innocent entry from Leslie Kross in the testimonials page:
Okay, you guys are going to hate me for this (you know who you are) but shouldn't we have a staff reunion while we all still have our own teeth?
(Sigh) Wasn't that a blast?
Loving you,
L
Leslie Kross - May 2001
Brother Bill chimed in:
The "new and improved" look of this site is nothing short of brilliant! Nice work.. one of the great things about looking/listening/reading back is the memories I've had both behind the scenes and growing up as a listener to 'the spirit'... listening to Shep's airchecks almost brought a tear to my eye! If it weren't for what was, I know I wouldn't be here......... thanks for giving listeners (and old staffers) something to remember!
brother

p.s. I agree with LESLIE KROSS - REUNION!!
Brother Bill - May 2001
Mike Stafford made a simple statement of support:
Reunion! Reunion! Reunion!
Mike Stafford - May 2001
Then on June 11, I received the following from Ivar Hamilton:
I wanted to let you know that a few weeks ago I was at a wedding weeks back where Alan Cross and promo director Phil Evans were in attendance. Like many others former staffers on this site, the topic of "re-union" came up. Seeing as July 2002 is the 25th Anniversary of when CFNY went on the air at 100,000 watts, this seemed like the most appropriate time to do one. Phil, myself and Alan are very serious about working on something for next summer. We see not only an event where all the former on air announcers and office staff would get together but also some of the bands that made it happen over the years too. There are lots of other possibilities but we felt that your site would be the best place to start getting the word out. Let me know what you think?
Ivar Hamilton - June 2001
So what do I think? I think it's a fantastic idea, and I'll do anything and everything I can to help out. More news as it happens...
I think a reunion is a fantastic idea!
Now, if we could only find a RADIO STATION willing to broadcast it!
Earl Jive - July 2001
Beverly Hills, CA