personalities: steve anthony

---
Please email corrections and additional information to us . Thanks to all who have contributed to this page, including Bill Dulmage, Wilma Blokhuis, Alan Cross, David Marsden and Don Berns.
---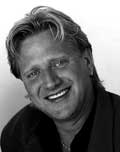 Steve Anthony
Morning show (1987 - 1989)
Real name: Steve Gomes
Pete and Geets' original replacement, he was at MuchMusic before, during and after his stint as morning man at CFNY. Was doing the morning duty at CHOM-FM in Montreal, now back in Toronto doing the morning thing at 99.9.
May 2002: Now doing afternoons for Mix 99.9.
2009: Now the helicopter traffic reporter at CP24.
2012: Has been one of the morning hosts at CP24 for a while after starting in the traffic helicopter.
Last updated: Sunday, February 26, 2012
---
oRiGiNaLjMp at 3:15:07 PM on 7/14/2009 wrote:
Of all things, he is now the "eyes in the sky" doing copter traffic reports for CP24.
---
Log In Now to leave a comment about this personality!
---
Sort by Name or by Date of update
Click the personality you want to view: