personalities: mike hanafin

---
Please email corrections and additional information to us . Thanks to all who have contributed to this page, including Bill Dulmage, Wilma Blokhuis, Alan Cross, David Marsden and Don Berns.
---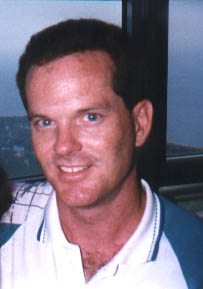 Mike Hanafin
News Department, 1984-1988

Did sports from 1984 to 88, afternoons and weekends, plus reporting.

Went from CFNY to CFRB from 89-94 as a freelance sports reporter, then to TSN 95-01 as a writer/producer on Sportsdesk and Formula One broadcasts.

From Mike, November 2001:


Never had more fun in broadcasting in my life, especially when I filled in for Fred Patterson on the Pete and Geets show. Also played for the "Wankees".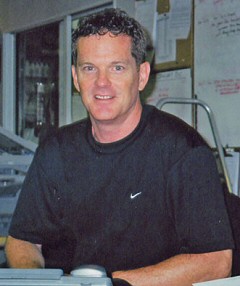 An update from Mike, June 2006:


After TSN, I worked 2001-2005 at The Weather Network as a Newswriter...then quit to head west to Vancouver in July 2005. Worked at City-TV as a newswriter/associate producer until December before going to News 1130 as a reporter.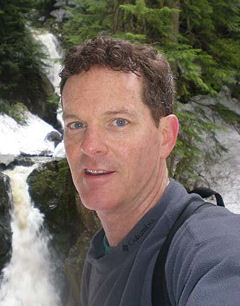 An update from Mike, March 2008:


Still working at News1130 ..mostly as website editor, with still some reporting and radio writing duties. doing a lot of skiing, hiking, biking, curling and enjoying life on the West Coast.



An update from Mike, May 2011:


was laid off from News1130 in June 2010, due to "restructuring" :(

But still enjoying life in Vancouver.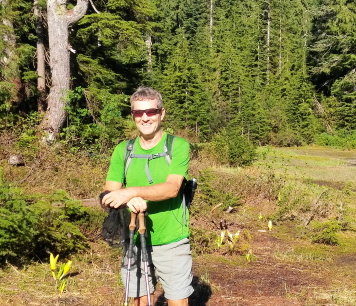 An update from Mike, October 2021:


I did some freelance writing/production work at CBC...(Vancouver TV newsroom) the next summer...hated it (although met some nice and talented people...who mostly also hated it there..lol), and since then only dabbled in media/broadcasting. Wrote hiking articles for the Vancouver Courier for 3 summers, and worked freelance for Sportsnet as Associate Producer on their BC curling broadcasts for 3 years. Also (through media connections) got asked to be the Official Scorer for the Vancouver Canadians minor league baseball team (still doing that). In the meantime, I re-invented myself to work for Arc'teryx (high-end outdoor gear/clothes) in their head-office until September 2016, when I decided to get out of the rat-race, and "semi-retire". Zero regrets on that one! Still living in Vancouver, cycling, hiking and snowshoeing when my back isn't killing me. And still keeping up on the news and goings-on of former CFNY staff.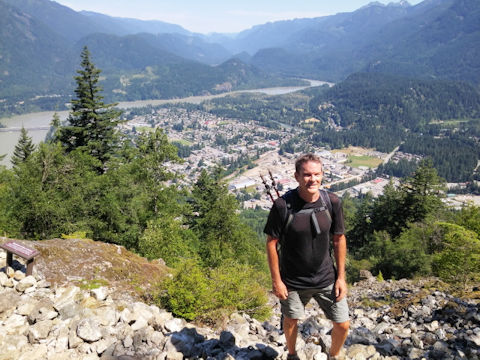 Last updated: Saturday, October 16, 2021
---
Log In Now to leave a comment about this personality!
---
Sort by Name or by Date of update
Click the personality you want to view: