personalities: reiner schwarz

---
Please email corrections and additional information to us . Thanks to all who have contributed to this page, including Bill Dulmage, Wilma Blokhuis, Alan Cross, David Marsden and Don Berns.
---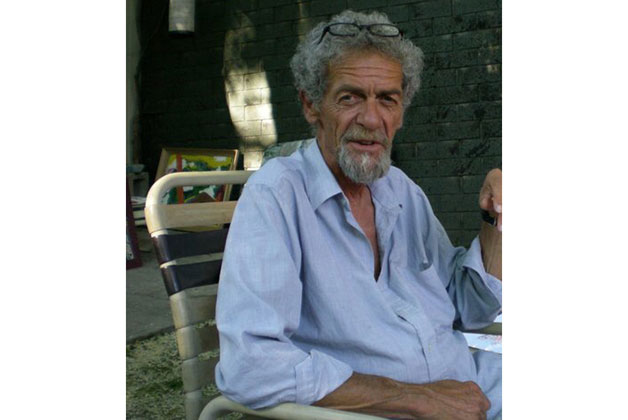 Reiner Schwarz
Director of Programming & Operations (1989 - 1991)

Reiner had a previous stint at CFNY in the '70s. After CFNY, he was an actor on the CBC show "Liberty Street" (from the makers of "Degrassi"). He did talk shows on Energy 108 and AM 640/ TALK 640 from 1993 to 1997. He recently returned to Toronto after a couple years in the wilderness (literally)

October 2002: Out of radio altogether.

February 2006: Now doing a late-night jazz show on Friday nights on 91.1 Jazz FM in Toronto.

November, 2007: Quit 91.1 Jazz FM in Toronto summer 2007 – disappeared into the wilderness...again!

Reiner performed his Across The Universe show on CIUT-FM until just before he died, a cross-cultural music and spoken word journey around the world.

Reiner passed away on August 30, 2014.
Last updated: Monday, December 22, 2014
---
Peri Didaskalou at 7:32:50 AM on 7/22/2010 wrote:
Contacting Reiner, during his time at CKFM in the 80s, come to think of it, is how I got a hold of Brad McNally back then. I believe I delivered a letter in a a stamped envelope for him to forward to McNally in Australia for me. As mentioned in other comments, Reiner and David Pritchard were my original, influential 'big brothers' at Chum-FM during my formative years, in the late 60s/early 70s. Since then I've acquired ancient reel-to-reel recordings from CHOM-FM in Montreal, of similar programming, incl. some very cool, Genesis '73 _Selling England By The Pound_ tour live and interview material. Circa 2003 I was doing a back on CKLN with an early Sun morn prog type type show called 'Twilight Spirits', it was also around then when I ran in Schwarz, Pritchard (RIP), Martin Deller and Nash the Slash at this function: http://www.theambientping.com/david_pritchard.html It was just so sad that David Pritchard was set to participate on my show, when he became ill...
---
Log In Now to leave a comment about this personality!
---
Sort by Name or by Date of update
Click the personality you want to view: