personalities: anne mclaughlin

---
Please email corrections and additional information to us . Thanks to all who have contributed to this page, including Bill Dulmage, Wilma Blokhuis, Alan Cross, David Marsden and Don Berns.
---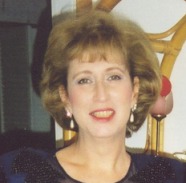 Anne McLaughlin
News (1978 to 1984)
Now works at Toronto City Hall as a speech writer and issues advisor in the Chief Administrator's Office.
Last updated: Monday, November 17, 2003
---
Log In Now to leave a comment about this personality!
---
Sort by Name or by Date of update
Click the personality you want to view: